Address cybersecurity threats to protect your business & customer data.
Security is a multi-layer approach and there is not one solution that covers a company entirely. We can integrate a robust Cybersecurity program into your business and safeguard your IT network from human errors.
Experienced & Accessible. 26 years as Pittsburgh's Managed IT Services leader, 70 engineers on two continents, 24/7 support, no outsourcing.
Built on Partnerships. We're proud to partner with some incredible people and organizations making a difference in Pittsburgh and beyond.
"Enkompas has been one of the National Aviary's most valuable and trusted partners especially during these heightened awareness times of cyber security concerns worldwide. From providing ongoing daily IT support to our employees, to working with us to strategically think through and implement a state of the art, high-level functioning IT hardware and software infrastructure to putting in place a robust cyber- security program, their value to our organization has been immense. If you are looking for a full service, knowledgeable and easy to work with IT support company with great people, I highly recommend taking a look at Enkompas."
Randy J. Krakoff
CFO, National Aviary
Our Cybersecurity Solutions

RocketCyber – Full SEIM – 24x7 SOC Monitoring
RocketCyber managed SOC provides a 24/7 team of security analysts that detect and respond to threats across endpoints, networks, and cloud attack vectors enabling IT professionals to cut through the noise and focus on critical issues that need to be remediated.

DarkWeb Scan – Credentials and User Account Control
From hidden chat rooms and social media platforms to botnets and black-market sites, a Dark Web Scan immediately detects if your valuable data has been exposed.

Bullphish – End User Training with Testing
90% of data breaches start with a phishing email. Reduce your organization's chance of experiencing a cybersecurity disaster by up to 70% with security awareness training that includes phishing simulation using BullPhish ID.

Compliance Manager
Compliance Manager is your process automation platform for GDPR, HIPAA, and cyber insurance. It automates your compliance processes, generates reports that document compliance, and keeps you away from paying hefty fines and penalties.
Multi-factor Authentication – (MFA)
Protect your systems and devices from malicious user access by requiring two-factor or Multi-Factor Authentication to block and prevent hackers from accessing files, installing applications, and stealing your data.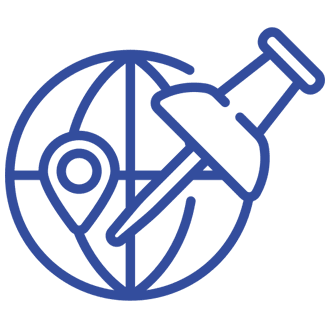 Geofencing – Exposure to only where your firm does business.
Geofencing creates a virtual fence on a user's network access. This limits authentication from a whitelisted location or restricts access from a blacklisted location. Geofencing technology significantly hardens IT environments, making them more difficult for hackers to penetrate.
Malware Prevention Management
Most humans that access or utilize the internet have received some form of malware via a compromised email or website. With the main point of entry for malware being email, you should be extra alert with any emails coming from your supply chain. Invest in proactive data protection with a robust and multi-layered backup strategy.
Antivirus Management
Managed antivirus is a centrally-managed software option that protects all of the computers at your business from virus threats.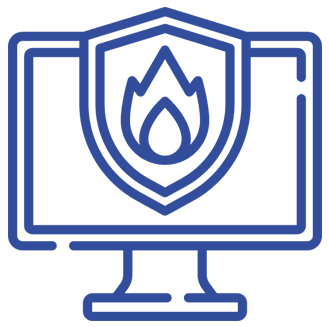 Firewalling – Keeping the inside clean
A firewall directs traffic between two networks—your internal network and the Internet, but includes security features to block unauthorized traffic to achieve HIPAA compliance. A business-grade firewall is essential to properly protect your network.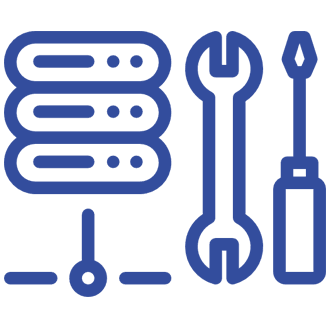 Patching (Desktop, Laptop, Tablets, Servers, Firewalls, Switches, Wireless)
Patching is a process to repair a vulnerability or a flaw that is identified after the release of an application or a software. Newly released patches can fix a bug or a security flaw, can help to enhance applications with new features, fix security vulnerability.
61% of small to mid-size businesses were the target of a cyber attack in 2021.
Schedule a free, personalized consultation with a member of our cyber security team to assess your vulnerabilities and get tips on what you can do to protect your company.
Source: 2022 Data Breach Investigations Report | Verizon