Build a secure, scalable organizational roadmap with a strategic managed IT services partner.
enkompas powers your entire technology environment, working closely with your team to provide all-"enkompassing" strategic IT solutions. For nearly 30 years, we've been partnering with organizations to increase efficiency and design an integrated technology environment that drives measurable business success.
Learn More
Contact Us
How We Help
Achieve more with a strategically-aligned technology environment.
Update and secure your clunky, aging IT infrastructure to grow your business
Seamlessly migrate to the cloud to improve operational efficiencies
Proactively address cybersecurity threats to protect your business and customer data
Continuously improve technology to gain competitive viability
Test disaster planning systems to reduce risk of downtime or data loss
Our IT Services
Your fully-integrated, scalable IT solution stack.
Technology is ever-evolving, yet managed IT services are often "one size fits all" and one-time programs.
Every company's needs are is different, so we take the time to listen to your unique challenges and desired outcomes and design a tailored roadmap that aligns with a strategic vision and direction for your organization to succeed. We partner with you every step of the way and help you steward your technology long-term.
Strategic Managed IT Services
Equip your organization with a unified, scalable IT environment.
Managed Cybersecurity Services
Proactively identify vulnerabilities and reduce cyber risk to keep your organization secure.
Electronic Health Record Management Consulting
Optimize your EHR to increase efficiency and improve patient care.
Cloud Consulting Services
Ensure that your cloud strategy and implementation are secure, scalable, resilient, and compliant.
IT Management Consulting
Address your most pressing delivery and relationship management challenges with a best-fit IT strategy that goes beyond technology.
Strategic IT Resourcing
Find the right IT personnel to achieve your specific goals using our strategic resourcing approach.
How We're Different
The power of a transparent partnership.
A successful IT strategy is much more than tools and technology. At enkompas, we've worked hard to build a people-centered culture focused on developing long-term strategic relationships with our clients and designing the best-fit IT strategy for your organization.
Experienced and Accessible. Nearly 30 years as a trusted Managed IT Services leader, 70 engineers on two continents, 24/7 support, no outsourcing.
Built on Partnerships. We design a tailored roadmap for your long-term success and are with you every step of the way.
Integrated IT Solutions. Establish vision and direction for your organization with a fully-integrated IT solution stack.
Obsessed with Outcomes. Objective-focused strategies that meet your needs and long-term goals with measurable impact on your organization.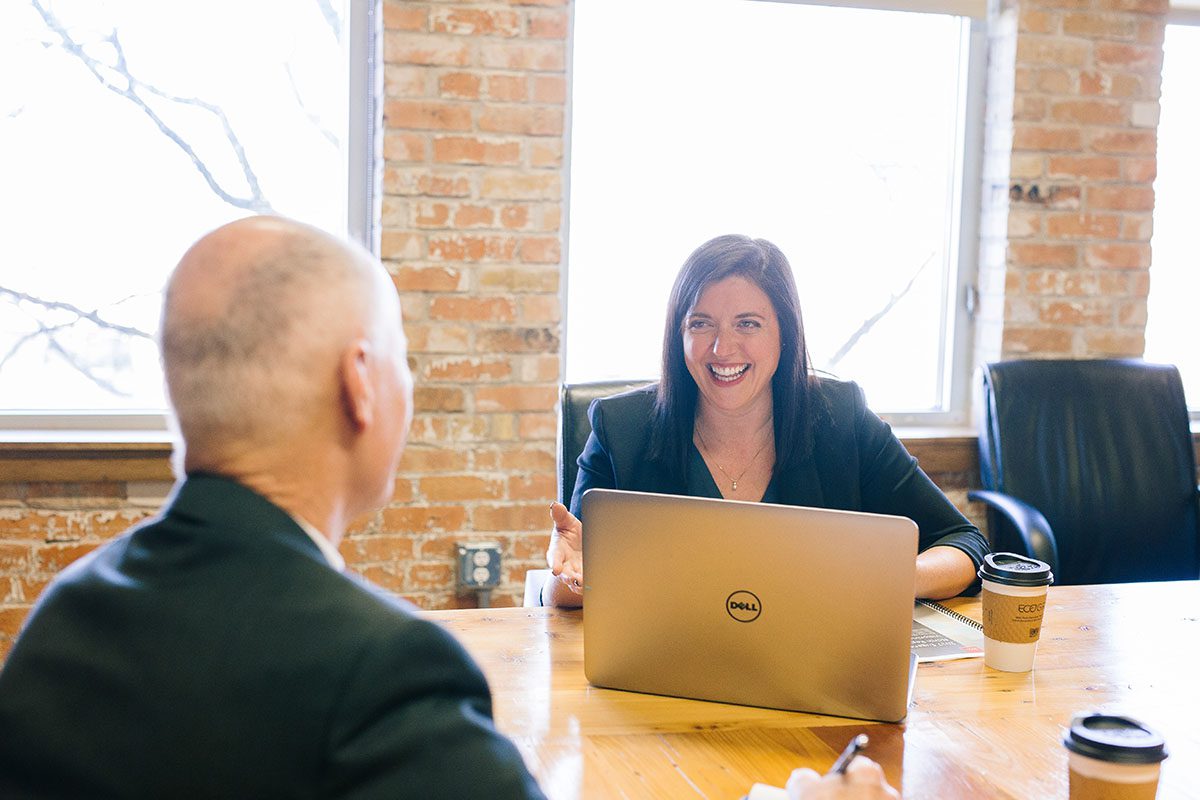 "Partnering with Enkompas for our overall IT infrastructure has certainly elevated our organizational engagement with technology solutions, which has been a capacity builder at all levels."
Jessica Fenchel
Sr. VP/COO, Access Services

"Enkompas' dedication to Access Services has proven invaluable over the last few years as they have helped us build our infrastructure, understand our challenges, and identify pain points. They have provided us with plans that not only solve the problems but boost our IT environment – bringing us to current day standards."
Sue Steege
President & CEO, Access Services
"From providing ongoing daily IT support to our employees, to working with us to strategically think through and implement a state of the art, high-level functioning IT hardware and software infrastructure, to putting in place a robust cyber- security program, their value to our organization has been immense."
Randy J. Krakoff
CFO, National Aviary
Helpful Resources
Free IT Tips and Resources from the enkompas Team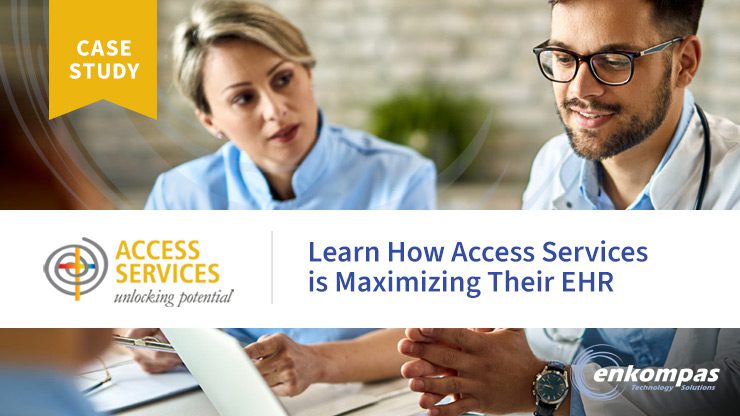 How Access Services is Maximizing their EHR systems In the fast-evolving healthcare landscape, technological advancements and innovation are not...
Free Cyber Risk Assessment
Schedule a free, personalized consultation with a member of our cyber security team to assess your vulnerabilities to a cyber attack and get tips on what you can do to protect your company.
Is your EHR working hard...or hardly working?
Let one of our EHR optimization experts help you identify areas where your EHR system could be working more efficiently for you and your organization.