EHR Implementation Planning, Project Management & Support
Optimize your processes, ensure accountability, and increase efficiency with our hands-on, targeted approach to EHR consulting for human services agencies.
Struggling with fragmented, disorganized electronic health record management processes? At enkompas, we're EHR optimization experts. We partner closely with your agency team every step of the way, from implementation to long-term support, to optimize your EHR processes and build a clear, efficient plan catered to your team's specific needs and EHR.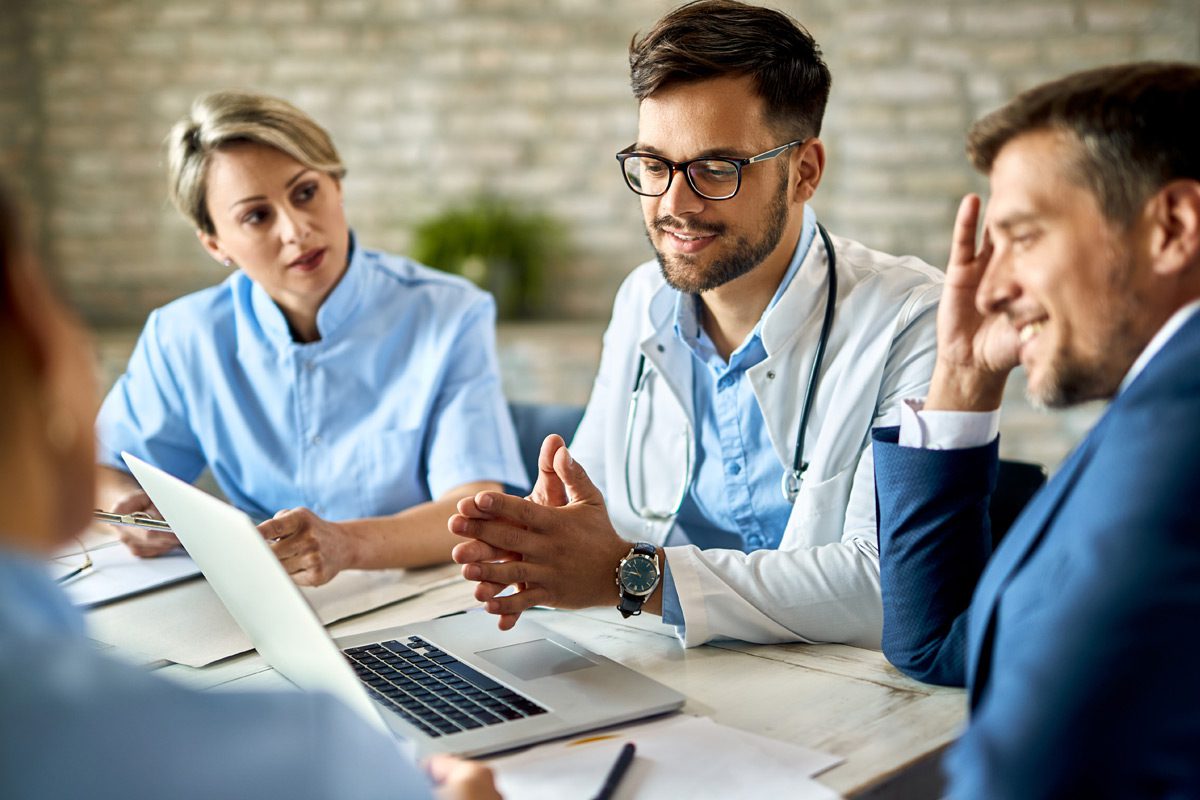 Streamline discussions to improve workflows, and ensure best practices to optimize your limited vendor implementation hours.
Plan ahead of implementation foster an aligned vision and improve internal decision making  using a clear Visio diagram of workflows, processes, and documentation every step of the way.
Develop standard form sets for forms shared amongst programs, such as Release of Information, HIPAA notice, Social Media Releases, etc.
Identify internal leaders to serve as Superusers, helping to guide the build and strengthen buy-in during EHR implementation.
EHR Optimization & Consulting Services Offered
Our team comprises experienced EHR and OCM experts along with our IT Service Group that is fully dedicated to serving the needs of your team during every step of your plan. Our hands-on client services ensure you have all you need to perform to a higher standard enabling measured quality outcomes to those you serve. Our goal is to ultimately help you leverage your EHR to truly improve client care.
Lead the Agency Build
Optimizing your EHR to work hardest for you takes time.We'll use our decades of EHR knowledge and experience to help you design forms, workflows, and best practices catered to your human services agency.
Unit Testing
enkompas will conduct testing during each phase of your project to ensure your system is functioning smoothly and as intended.
UAT Testing
We'll facilitate application testing amongst your Agency staff to increase buy-in and ensure the system meets the needs of your users and supports your overall vision.
Role Based Training
enkompas does the heavy lifting for you, designing the documents your agency needs for training and embedding the procedures and policies that help guarantee efficient and accurate operations.
End User Training
We encourage a "Train the Trainer" model and deliver proper end-user training to fully equip your team for Go-Live.
Ongoing Training
enkompas will partner closely with your team to develop an ongoing Agency Onboarding training plan that enables new staff to onboard accurately and independently over time.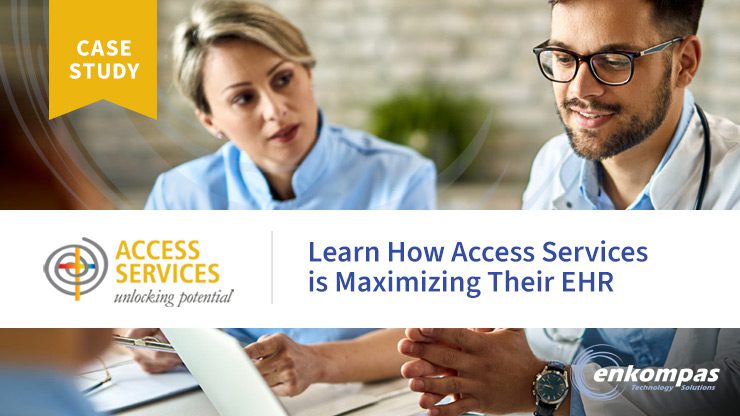 How Access Services is Maximizing their EHR systems In the fast-evolving healthcare landscape, technological advancements and innovation are not just an asset – they are a necessity. Access Services, a prominent player in the...
read more
Common Questions About EHR Consulting & Optimization
Do we need to optimize our EHR as part of our implementation?
In general, we recommend that you optimize your EHR during implementation. However, EHR optimization can occur after the initial implementation too. We'll work with you to create the right plan based on where you're at in the process.
What is the value of EHR optimization?
Standards across all service lines and programs makes management's job easier and staff can be moved from program to program without having to see a major lift to do so. Most importantly, optimizing allows your agency to leverage your EHR to truly improve client care. Additionally, by optimizing your EHR processes, you'll reduce admin time, save money, ensure your clinical and financial modules are running smoothly, and much more.
Where do we start if we want to look at EHR system selection or optimization?
Get Help! Unless your Agency has the financial wherewithal to hire, train, and manage an EHR Team, you must find a partner to help guide you through what's often a tedious, fragmented process. This is where enkompas shines; we help you design an EHR roadmap catered to your specific needs and desires both now and in the future.