Think beyond technology. Think results.
At enkompas, we pride ourselves in being a consultancy. That means that we provide alternative approaches rather than most of our competitors who will provide you with "solutions" without fully understanding your needs, challenges, and desired outcomes.
Unified Communications as a Service (UCaaS)
We help you solve communication challenges from voice to video conferencing in a single platform: Ring Central.
Managed End User Support & Help Desk
From passwords to software, to hardware to connectivity, we will shepherd your team member to a solution.
Infrastructure as a Service (IaaS) & Private Cloud Solutions
Private Cloud Infrastructure hosted in a secure, enabled environment.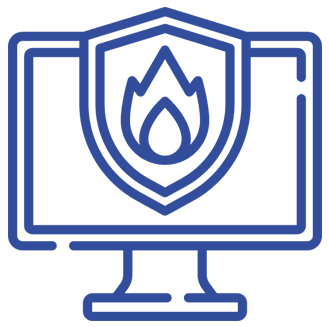 Disaster Recovery as a Service
Also, known as DRaaS. Backup, redundancy, and recovery so you can sleep better.
Connectivity
We understand the importance of connectivity, the consequence of not having it, and the gravity of not having the right kind.
Virtual CIO
Expertise, strategy, and perspective from a team of professionals to help improve budgets, processes and successes.
Strategies that go beyond technology.
We think beyond the tools and technology, so you don't have to — following a methodology of listening, learning, leveraging and leading to pinpoint the best IT strategy for your organization.